Classes & Programs
What we Offer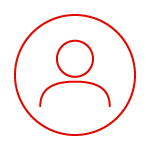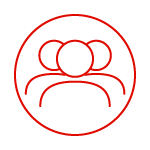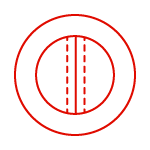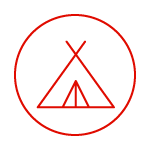 All private lessons are done by our level 2 and above qualified coaches and will allow your child personal 1 on 1 attention. Times are flexible, once the application form, Indemnity and proof of payment has been received a suitable time slot will be arranged. Midstream players have the option of using their LO/ PE period during school for the lesson. All lessons are 45 minutes and take place at Midstream Primary
CLICK HERE for application and Indemnity forms.
FEATURES: Batting, Bowling, Fielding and Wicket Keeping Drills and Skills.
Error correction
Planning (match situations)
Strategy
Visual and focus exercises
Injury prevention (Bio mechanics)
Cricket awareness
This is the foundation phase and where it all starts.
We offer group lessons for Grade RR, Grade R, Grade 1 and grade 2's.
Max 8 players per coach
Monday
15.00 to 16.00 Grade RR and R (Term 1 and Term 2)
16.00 to 17.00 Grade 1's and 2's (Term 1 and Term 2)
Monday
17 to 18.00 Grade RR, R, Grade 1 and 2 (Term 3 & 4)
Wednesdays
17 to 18.00 Grade RR, R, Grade 1 and 2 (Term 3 & 4) UNDER FLOODLIGHTS
FEATURES: Batting, Bowling, Fielding and Wicket Keeping
Introduction to the following:
Laws, By Laws Captaincy and Etiquette
Running between wickets
Agility, Balance, Coordination, Speed
All-round technique improvement
SATURDAY'S MATCHES
Times are based upon fixtures received. Teams are entered into Bevcric league and play at Midstream Primary and Midstream Ridge.
The Junior CLUB season runs from October to March (Term 4 and 1) and the boys play approximately 15 matches per season.
The academy play under the auspices of CBCOB Cricket Club and have numerous teams entered into the Northerns junior CLUB league. We have Platinum, Gold and Silver league teams so therefore catering for all levels and ability. All games are played on Saturday mornings and mainly at Midstream College. All junior members receive a playing shirt and cap once they have enrolled for the season. (please add the sketch of the 2019/2020 shirt and cap)
CLICK HERE for Fixtures
CLICK HERE for Booking and Indemnity forms, or simply contact us for more info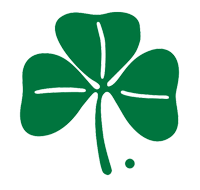 We offer Holiday camps during most school holidays of which the June/ July Cricket camp is the most popular.
This is the perfect preparation as it leads directly into the school cricket season.
Players are put into age groups and are hosted at Midstream Primary Cricket nets. Players from all schools are welcome to enrol.
Some exciting news, I have teamed up with the well-known cricket brand IXU! Whereby our CLUB players can purchase equipment directly from them. They are sponsoring a full IXU kit to the boy that is nominated as the player of the season.
When purchasing items to the value of:
R1000 a free IXU cap valued at R299.
R2000 a free IXU cap and grip valued at R390.
R3500 a free IXU cap, grip and ball valued at R560.
R6000 a free IXU Storm Backpack valued at R1000.
They are also offering a bat refurbishment service to our club players.
Click Here to get the gear. Please enter NMCA#2019 where the Coupon code is requested.
Additional Services Offered
We assist Schools & Clubs to establish a sustainable Cricket Programme
Contact us for more info…